VITALforms is the name given to the collaboration of
Cassandra Troyan
&
Nicole Langille
.
"Our work together probes questions of intimacy and social space through the dynamic interaction of our bodies. From lying on top of one another on the steps of the Statehouse to a conversation in the basket of a hot air balloon, we question our vulnerabilities and their cultural and political significance. We wonder what place touch has in our culture? What makes contact remarkable? We ask what can a body do? Through events that engage the public on levels ranging from passive spectatorship to participation, we seek ways to foster unexpected exchange amongst ourselves and the viewing public."
This Is How We Use Our Bodies
*
Dutch artist
Karen Sargsyan
:
*
"To break with empiricism, the event must be thought as the advent of what is subtracted from all experience: the ontologically un-founded and the transcendentally discontinuous. To break with dogmatism, the event must be released from every tie to the One. It must be subtracted from Life in order to be released to the stars."
"The Event in Deleuze"
by
Alain Badiou
*
Canadian artist
Trevor Kiernander
:
*
Dil Hildebrand
currently lives and works in Montréal:
*
New issue of
Senses of Cinema
has a bunch of swell articles, including stuff on Godard's use of comic strips, Petro Costa's new film, Antonioni & technicolor, and much more.
*
Street artist
Graham Landin
:
*
The Pains Of Being Pure At Heart - "Everything With You"
directed by Art Boonparn



*
"Papercraft Self Portrait" by 3d gaming artist
Eric Testroete
:
*
Canadian artist
Michelle Furlong
:
*
Derek Evans
explains, "The process by which I develop these photographs is both work-intensive and unique. Each individual piece begins as a sculpture, which I construct from a composite of waxes, resins and glues. These sculptures are then backlit using a variety of lights, during which time I take a series extremely close-up pictures. Having completed this first step, I am left with literally hundreds and hundreds of detailed shots.
In the next step, I first sort through these pictures, and then stitch selected photographs together (using Photo Shop) in order to create a single large-scale, highly detailed image. Because of the abstract nature of the original sculpture, these final images often bring to mind aspects of the human body such as (for example), the heart, the womb, and the kidney. In some other cases, the image may recall clouds, lava, or the celestial expanses of outer space. In the final step, I print the completed image as a light jet or c-print":
*
For his canvases,
Brian Hunter
uses mattresses:
*
Snow (1963)
directed by Geoffrey Jones



*
Deleuze & Guattari edited a journal called
Revue Chimeres
; if you read French you're in luck.
*
Chinese couturier by the name of
Guo Pei
: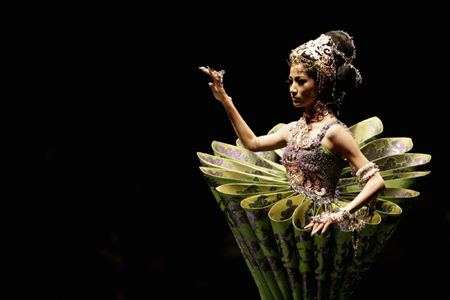 *
Dutch artist
Bianca Runge
:
*
*
Installation work by
Randi og Katrine
: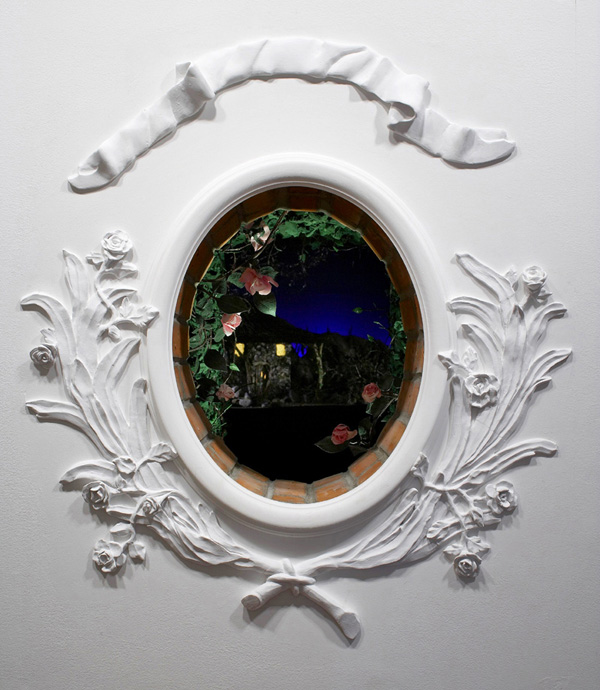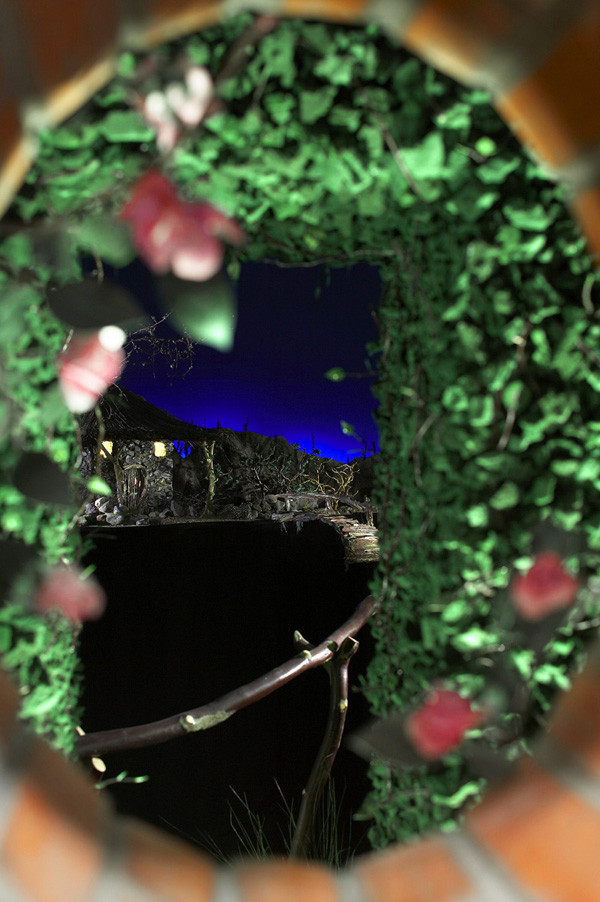 *
from
Ian Brownlee
's "American Myth" series:
*
*
*
Robert Therrien
was born in Chicago in 1947 and currently lives and works in Los Angeles:
*
Anselm Reyle
was born in Tübingen, Germany in 1970. He currently lives and works in Berlin:
*
Parisian photographer
Sylvain Emmanuel
:
*

Alexander Gronsky
was born in 1980 in Tallinn, Estonia:
*
Photography by
Jonas Loiske
: