I just read Jacques Rancière's
The Politics of Aesthetics
(2004).
Here are two interesting quotes:
"Postmodernism, in a sense, was simply the name under whose guise certain artists and thinkers realized what modernism had been: a desperate attempt to establish a 'distinctive feature of art' by linking it to a simple teleology of historical evolution and rupture." (pg. 28)
"The notion of the avant-garde defines the type of subject suitable to the modernist vision and appropriate, according to this vision, for connecting the aesthetic to the political. Its success is due less to the convenient connection it purposes between the artistic idea of innovation and the idea of politically-guided change, than to the more covert connection it establishes between two ideas of the 'avant-garde'.…In short, there is the idea that links political subjectivity to a certain form: the party, an advanced detachment that derives its ability to lead from its ability to read and interpret the signs of history. On the other hand, there is another idea of the avant-garde that, in accordance with Schiller's model, is rooted in the aesthetic anticipation of the future." (pg. 29)
*

Tobias Waite
went to NYU:
*

"Theatrum Philosophicum"
by
Michel Foucault
[to quote my friend Tim: "It's where he basically says that he's wrong and Deleuze is right. It's the essay where he ends the first paragraph with the prophetic, 'perhaps one day, this century will be known as Deleuzian.'"]
*

*


Rachell Sumpter
is from Los Angeles:
*

"Theorizing the Avant-Garde in the European Context: The Local, the Global and the Universal"
by
Wladimir Krysinski
*

*

Russian Prime Minister Vladimir Putin is
an artist
.
*

One of
Simon Høgsberg
's many interesting projects is this one called
Faces of New York
:
"Once in a while I see a person on the street who immediately attracts my attention. I'm fascinated by the appearance of the person and feel a strong urge to walk over and say hi.
I spent one month, seven hours a day, walking the streets of New York in search for people who had this effect on me. I found ten, and asked each of them the same question: What do you think about your face?"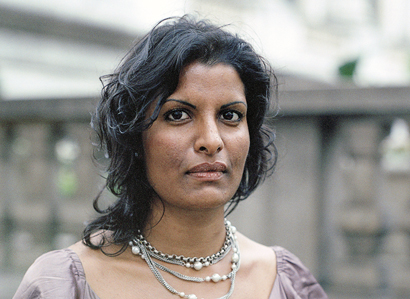 "I think that if you sliced my face down the middle then both sides wouldn't be the same."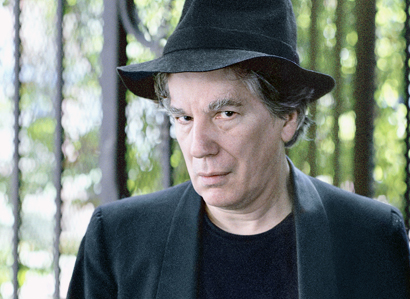 "My face has made me a lot of money because I'm a professional model. I pose for artists and photographers, and people love to do sculptures and portraits of my face."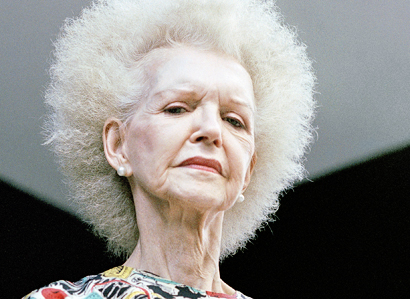 "I think that God has given me a beautiful face. I'm very grateful for my face."