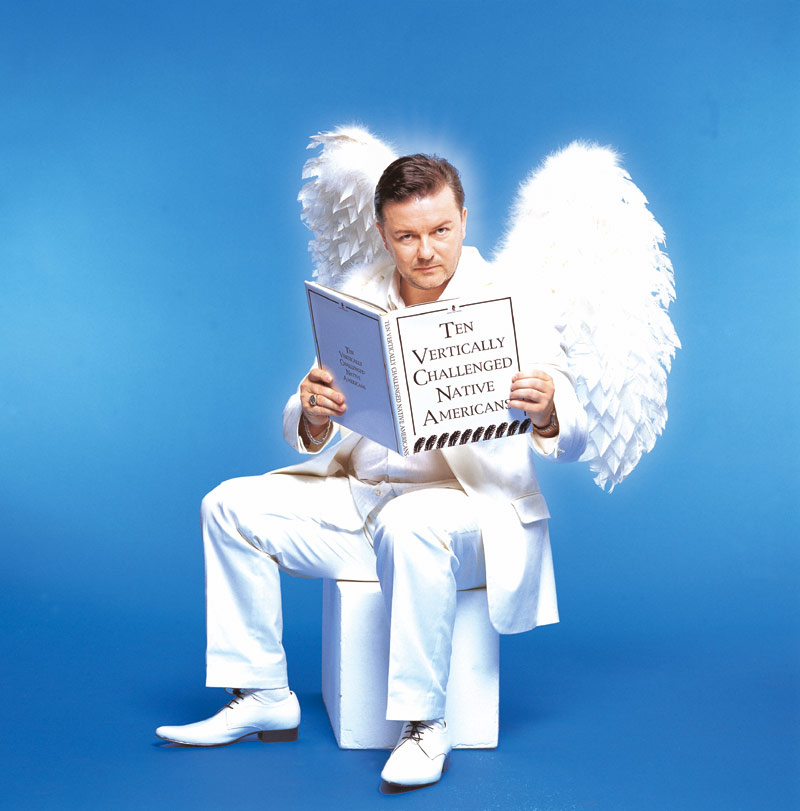 I know I've written about it before, but if you enjoy happiness and you're not already a huge fan of the old Ricky Gervais Show on XFM in London, you should get onboard straight away. The two men who created The Office (the original one) did this weekly radio broadcast with their producer, a strange and fascinating man named Karl Pilkington. I bring it up today because I've just listened to countless hours of the old shows on my MP3 player while on the highway careening across the Midwest, and I laughed so much my face hurts from laughing. It's smart, quick-witted, and thoroughly entertaining. You can click
here
to go to XFM and download the shows for free, or click
here
to go to Ricky's site, or
here
for Karl's site.
I'm excited to announce that all four cities have eagerly signed on to produce the proposed photoblog:
Seattle, WA
Las Vegas, NV
Columbus, OH
New York, NY
At the moment we are in preproduction, with hopes of launching around the first of July, which just so happens to coincide with my move to Columbus. Updates to come as they transpire.
Now then, aside from seeing my brother and his kitty, I am most certainly not happy to be back in the dreary state of Nebraska - where it feels like I took off my happy Ohio suit and put on a sopping wet camelhair jacket that weighs forty stone.
O-well. I'll be eastbound soon enough.
Here is one of many highlights from my recent trip:
The Book Loft
is down in the German Village, south of downtown Columbus. It's a sprawling, fun place to knock about for a while, but the overall selection is not necessarily eclectic enough to make my knees weak or my eyes water. Plus, everything they sell is new, which is cool if you're just trying to get a nice copy of something not normally stocked at Borders, like Kelly Link's
Magic for Beginners
, or Erin Mcgraw's
The Good Life
; but for my time, taste, and money, I much prefer the quirky oddities that pop up when scrounging used book stores.
For a taste of the used stuff, I hit
Half Price Books
on Lane Avenue, just west of OSU campus. Here they have loads of good stuff. I walked away with a copy of Matthew Derby's
Super Flat Times
(what looks like a very cool collection of strange stories by a former fiction editor at
3rd Bed
- one of my favorite literary magazines), also a handsome copy of Dylan's
Tarantula
, and then a book called
The Crooked Man
by an Irishman named Philip Davison, which I purchased not knowing anything about the title or the author, simply based on the cool sounding premise.
And that's just two spots. All in all, it looks like Columbus is ripe with bookstores.